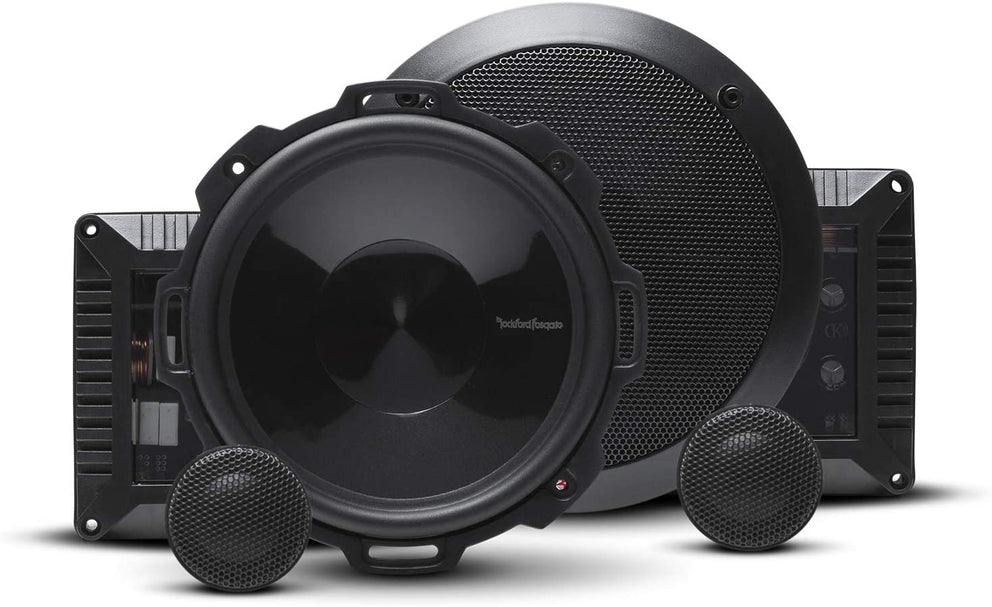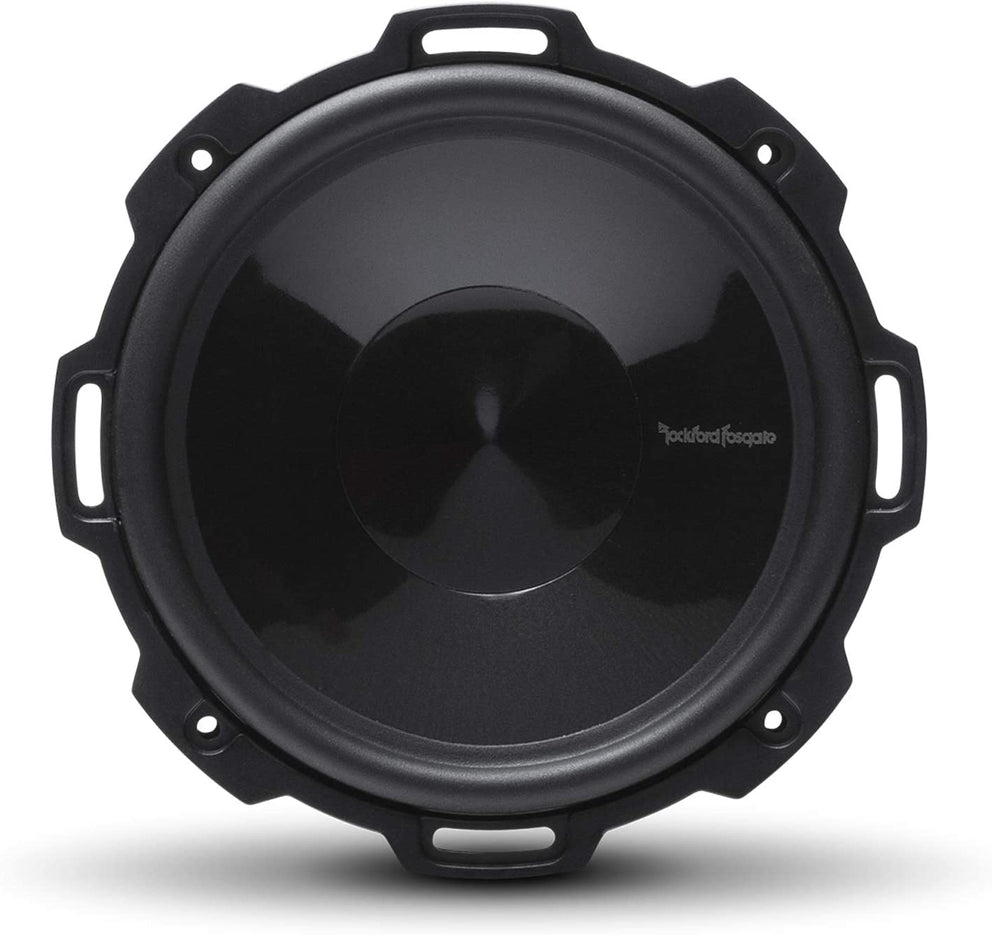 Rockford Fosgate
Rockford Fosgate T1675-S Power 6.75" Series Component Speaker System
$269.00
$350.00
 Rockford Fosgate T1675-S Power 6.75" Series Component Speaker System The T1675-S is a 6.75" 2-way component system with 1" fabric dome tweeters and is rated at 80 watts RMS. The system includes a pair of tweeters, two woofers with grilles, dedicated crossovers, and mounting hardware. General Features: 6-3/4" / 6-1/2" T1 Power Series 2-Way Car Speakers Power Handling: Peak: 240 watts per pair / 120 watts each RMS: 160 watts per pair / 80 watts each Injection-Molded Carbon Fiber-filled Polypropylene cone material 1" Treated-Cloth Dome tweeters Butyl Rubber speaker surround CEA-2031 compliant speakers 1" high-temperature voice coil Multi-OEM Adapter allows shallow mount and compatibility to many vehicles DDC (Discreet Dual Clamp) provides concentric clamping pressure to maximize fitment FlexFit (Slot Mounted Frame Pattern) allows slight adjustment of speaker when mounted VAST (Vertical Attach Surround Technique) provides up to 25% more effective radiating cone area Includes external crossover filters Rubber magnet boot cover 3 level tweeter attenuation Grilles and mounting hardware included 4 ohms impedance Frequency response: 55-22,000 Hz Top-mount depth: 2-1/2" Sensitivity: 89dB 1-year manufacture Warranty What's in the T1675-S package: Two 6-3/4" Woofers 2 Woofer grilles Two 1" Tweeters 2 Crossovers 2 Front flush mount tweeter brackets 2 Rear flush mount tweeter brackets 2 Surface mount tweeter housings 4 Tweeter trim rings Two 6x9/5x7 Adapter brackets Two M4x25mm Machine screws Two M4x10mm Machine screws Two M4x15mm Stud bolts Eight 1-1/4" Allen head screws 3mm Allen head bit 8 Speed clips Installation/Operation Instructions T1675-S owner's manual ⚠️Warning:This product can expose you to, known to the State of California, to cause cancer. For more information, go to P65Warnings.ca.
NATIONWIDE DELIVERY
At Absolute Pro Music, we are glad to ship to most countries! Check our list.
SECURE SHOPPING
We takes credit card information security seriously, we have implemented a variety of technical and procedural controls to ensure transactions on our site remain private and protected.
SHOP WITH CONFIDENCE
Absolute Pro Music wants to make sure that you are completely satisfied. If for some reason you aren't happy with product(s) and want to return it, we make returns simple.
HELP CENTER
You can simply give us a call at +1 800.674.27.24 , and our support staff will answer your call immediately! Explain your issue, what you'd like to change, or what you'd like to add onto your phone system, and get help in real time.