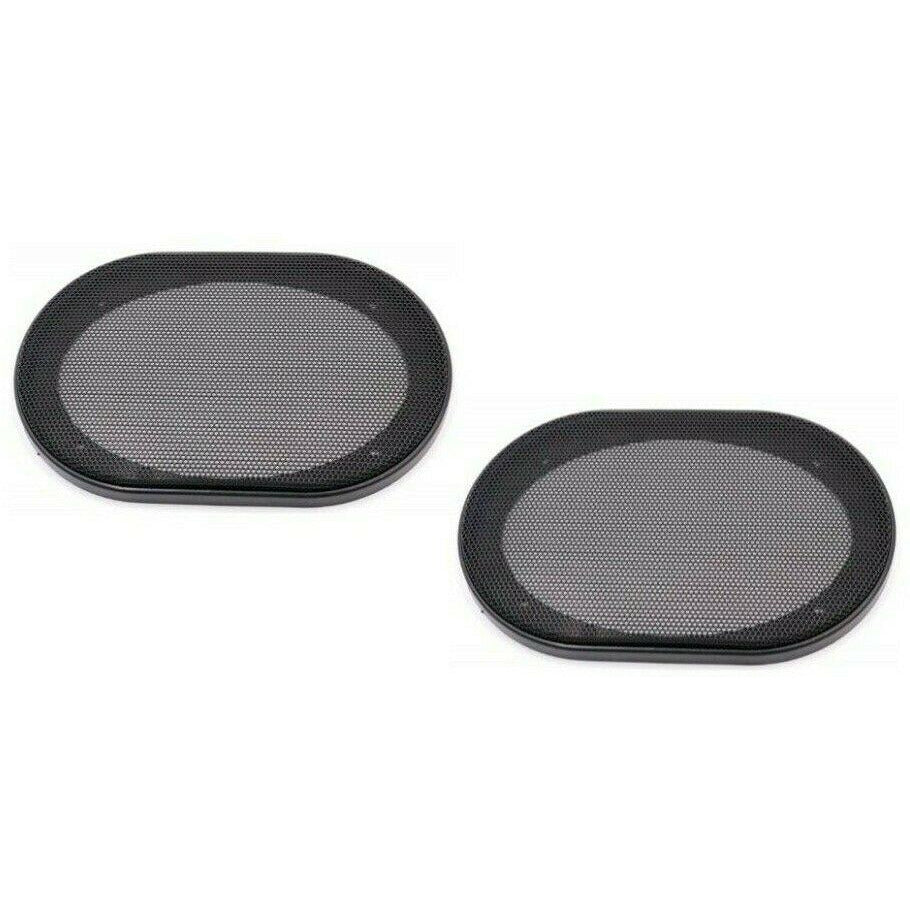 Universal 4x6" Car Speaker Coaxial Component Protective Grills Covers Pair" height="910" width="910" class="lazyload ">
Absolute USA
2 Absolute USA CS4x6 4x6" Speaker Grill
Universal 4x6" Car Speaker Coaxial Component Protective Grills Covers Pair
$29.99
$59.99
2 Absolute USA CS4x6 Universal 4x6" Car Speaker Coaxial Component Protective Grills Covers Pair General Features: Speaker Grills Compatible 4x6" Speakers The Speaker Decorative Circles Are Made of Metal Cold Rolled Steel and Plastic Abs, Which Is Rustproof and Durable. The Speaker Grill Metal Mesh Comes With 8 Screws, Which Can Be Directly Fixed and are Easy to Install. Universal Metal Mesh Grills A Great Speaker DIY Accessory: Great for Speaker Cabinet, Home Speaker, or Car Speaker. Frame Material: Abs Metal Mesh: Cold Rolled Steel Frame Color: Black Mesh Color: Black ⚠️Warning:This product can expose you to, known to the State of California, to cause cancer. For more information, go to P65Warnings.ca.
NATIONWIDE DELIVERY
At Absolute Pro Music, we are glad to ship to most countries! Check our list.
SECURE SHOPPING
We takes credit card information security seriously, we have implemented a variety of technical and procedural controls to ensure transactions on our site remain private and protected.
SHOP WITH CONFIDENCE
Absolute Pro Music wants to make sure that you are completely satisfied. If for some reason you aren't happy with product(s) and want to return it, we make returns simple.
HELP CENTER
You can simply give us a call at +1 800.674.27.24 , and our support staff will answer your call immediately! Explain your issue, what you'd like to change, or what you'd like to add onto your phone system, and get help in real time.